What are the prerequisites for the course?
You must have the ability to read Arabic text with certain fluency. Below are sample texts and the time you are expected to finish reading without mistakes. Remember, you will be doing a lot of reading during the class and you will hold up the class if you are not fluent in the reading.
Good time: 1min
Acceptable: 2min

Good time: 1min
Acceptable: 2min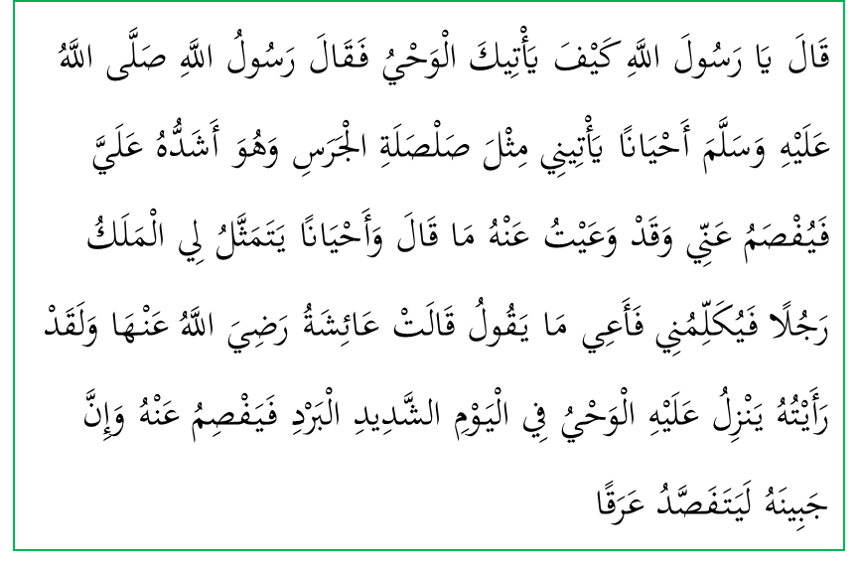 Good time: 1min
Acceptable: 2min

Is there an age limit or minimum age to take this course?
There is no age limit, though we recommend 12 and above if the student meets the prerequisite and is accompanied in the class with a gaurdian. Our course is designed to teach the Arabic language in small units through interactive tools and activities. Some of our most successful students are around the age of 12.
What is your refund policy?
If the course is cancelled by us, your tuition will be refunded in full. Your tuition may also be refunded in full if you cancel before the first class. You may recieve upto 75% refund if you discontinue before the 5th class. After that there is no refund.
Is there a group discount?
If 2 or more members from you family register for the course, you can get a 25% discount on the total tuition for the family.
What kind of software do you use to hold the classes online?
We use
Zoom
meeting software to hold our classes.
Can I reschedule a class if I am unable to attend it?
We cannot reschedule the class. However, you may watch the class recording which will be available after ~2 weeks of the class.
Can I get all the class recordings?
Yes, you will not only have access to all the class recordings, you will also have access to the entire course and all the activities, assignments and tests during and after the course.
What if I am not able to keep up with the assignments?
With our unique program, you may not have any assignments to do outside the class. The program tracks your understanding of the subject through various tools during the class. The only time a student will have an assignment to do is when he/she is not able to complete the activity during the class.
How is your course different from other courses?
In most courses, teachers do all the talking and hope students have understood. With our unique program, after a concept is taught, we make sure every student participates in various learning activities and that they are actually learning. We also allow students to track their own progress, scores and keep up with the course.
How much time is a student expected to spend on the assignments outside the class?
The class activities are designed around Bloom's taxonomy to take students from a novice to a mastery level. If students are able to complete the activity during the class, there will be no need for any assignments to be done outside the class.
Will I be provided with course material?
Our complete course is available online for you to access during and after the course. There will be no hard copies.
What will I be able to do at the end of the course?
Our course is not an open ended course without objectives. It is designed with certain objectives. At the end of the course, students with mastery level (score) will have covered more than 90% of the Quranic words (~1600 unique words), will be able to identify different patterns of words and their purpose, will be able to hold simple conversations in MSA (الفصحى), they will also be able to read any ayaat of the Quran and understand it without looking at a translation and a dictionary. Students will also be able to read most books of tafaseer and other islamic sciences with the help of a dictionary.
Is there a local presence?
Currently, our 2 year course is available only online. Our fulltime 30-day bootcamp program which will cover the same material as our 2-year course will be available soon.
What are your class hours?
Timings of the course will be decided based on the final roster of students. During registration you may indicate your most preferred time.
What kind of student are you looking for?
Students who are punctual, self-driven and higly motivated. Because learning a language can be sometimes very frustrating inspite of good teachers and study materials and the only thing that will see you through is your motivation and determination.
Are there any scholarships?
Currently, there are no scholarships.
what do I need to bring with me?
Your undivided attention.
How do I know I am accepted?
Acceptance is purely first come, first serve basis. After you register, you will be sent a confirmation email. If you are accepted, the email will contain the payment details. You must make the payment as soon as you can to complete your enrollment.
Are there any vacation or holidays?
Once you enroll, your course calendar will have all vacation and holiday details. Generally, there will be no classes during Ramadan, Eid alAdhaa, Thanks Giving and the President's day.
If you have any other questions, you can contact us at arabicthroughstories @gmail.com